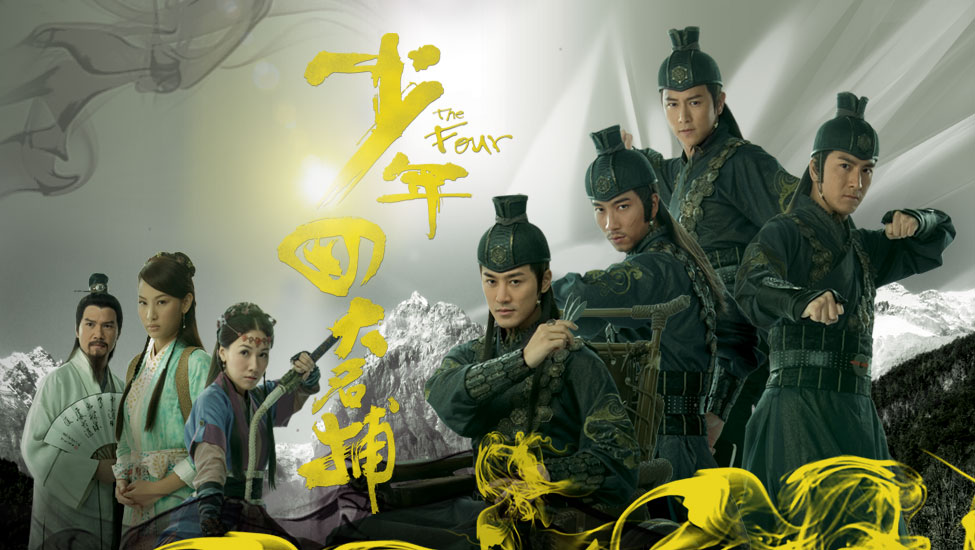 Hardhearted and smart

MO CHING (Raymond Lam)

became a crippled when he was young. Fortunately CHING has met

CHU KOT CHING NGO (Dominic Lam)

, the Head of the Sheriff Bureau, and has learnt from him his unparalleled skills of using concealed weapons. CHU has once helped the Sung Emperor recover an invaluable piece of article that the empire has long lost. To reward CHU, the Emperor reopened the
Sheriff Bureau. In addition to CHING, CHU
has recruited

ZEOI MING (Sammul Chan)

, a cunning swindler,

TIT SAU (Kenneth Ma)

, an honest guy and the cold-blooded

LANG HUYT (Ron Ng)

, and called them The Four.
The Sheriff Bureau has cracked many difficult cases under the leadership of CHU. After having gone through thick and thin with the others, CHING has become a lot less arrogant. He has fallen in love with

SONG CHI YIN (Tsui Tsz Shan, Kate)

, a herb doctor, but she is only using him to sow dissension. The Four, furthermore deepens the hatred between him and SAU. The King of Qi

CHIU CHEONG (Tsang Wai Kuen)

and the treacherous minister

CHOI KING (Lau Kong)

are plotting to revolt against the Sung Dynasty. CHU

risks his life to ruin their plan but by doing this, he is also driving the bond between him and

The Four

to the verge of disintegration.


- Credits to Astro On Demand for synopsis

Official site: http://drama.tvb.com/thefour/

For more pics, go visit Astro On Demand's The Four gallery


The themevideo:
Here's the themesong if anyone wants it:
http://www.megaupload.com/?d=RX564NV1
-Ripped by me. Please credit if distributed. THANKS!
Trailers:
Trailer 1
Trailer 2
Trailer 3
Trailer 4